Sandrino is a purveyor of fine wine and Italian dining from the esteemed Chefs Alessandro and Monika, a husband and a wife, who moved to Sausalito from Trento, Italy in 2015.
OUR PHILOSOPHY: We prepare delicious food for you, as we do for friends & family at home.
TRADITION: We use our family recipes. Our pizza crust is thin and crispy. Each dish is prepared by hand, from scratch.
INGREDIENTS: Our ingredients are of the highest quality, organic & locally sourced when possible. All of our eggs are cage-free. Our pizza dough takes 48 to 60 hours to rise.
WINE: We know wine and we serve high-quality wines that we enjoy from famous wine regions. We also sell wine from Veneto and Trentino-Alto Adige regions, the Italian regions where we were born and raised.
SANDRINO was Alessandro's nickname growing up. He was born and raised in Verona in northern Italy. Since he was a little kid it had been his dream to come to America. Alessandro visited the US in 2013 for the first time and loved it. He decided that it was time to make his dream come true.
Monika grew up on her family's winery in Alto Adige in northern Italy. She learned to cook at an early age and has always been in the restaurant business. She loves cooking and enjoys talking to people. She knew about Alessandro's dream to move to America and agreed to go with him.
Here they are - excited and happy - cooking delicious food, meeting new people, listening to people's stories and sharing their own story.
WE ARE HAPPY TO WELCOME YOU TO OUR NEW HOME AND HOPE YOU FEEL LIKE FAMILY!
Phone
(415) 729-9166
Location
45 Caledonia St.
Sausalito, CA 94965
 
Hours
Wed-Sun 11am–10pm
BEER
-----------
Moretti $6.50
Moretti La Rossa $6.50
Menabrea Bionda Premium Lager $ 7.00
Menabrea Ambrata Premium Amber $7.00
Anchor Steam, San Francisco $6.50
Lagunitas IPA, Petaluma $6.50
Non-Alcoholic
-------------
San Pellegrino Mineral Water (500ml) $4.50
San Pellegrino Mineral Water (750ml) $7.00
Aranciata San Pellegrino $3.50
Limonata San Pellegrino $3.50
Martinelli's Sparkling Organic Apple Juice $3.50
Mexican Coca Cola $3.50
Coffee and Hot Tea
--------------
Espresso $3.00
Macchiato $3.50
Cappuccino $4.00
French Press Coffee $3.50
Hot Organic Tea $2.50
We also create new recipes
and recommend wine pairing:
JUBILEE SAVIGNON BLANC, ALTO ADIGE
Made by several small growers, a rare true, high-quality Alto Adige wine at an affordable price. This is a brisk, sprightly wine with aromas of citrus, stone fruits, wild flowers, and stinging nettles.
BURRATA SALAD
SPINACH SALAD
CANNELLONI RICOTTA E SPINACI
GNOCCHI ALLA ROMANA
CHIANTI CLASSICO, TENUTA DI ARCENO, TUSCANY
Spice, bright fruit and hints of violets on the nose, Flavors of fresh raspberries, licorice and orange peel.
TIROLESE SALAD
BURRATA SALAD
BRESAOLA ALLA CAMPAGNOLA
PEPERONATA CON BURRATA
PROSECCO ZONIN, ITALY
Very fruity and aromatic with hints of wisteria flowers and Rennet apples.
INSALATA MISTA
CAESAR SALAD
BURRATA SALAD
BRESAOLA ALLA CAMPAGNOLA
GNOCCHI ALLA ROMANA
LAMBRUSCO DELL'EMILIA, DENNY BINI, PODERE CIPOLLA
Organically farmed vineyards. Frothy, fun and fruity with slightly rusty acidity.
INSALATA MISTA
BURRATA SALAD
BRESAOLA ALLA CAMPAGNOLA
CANNELLONI RICOTTA E SPINACI
PEPERONATA CON BURRATA
GNOCCHI ALLA ROMANA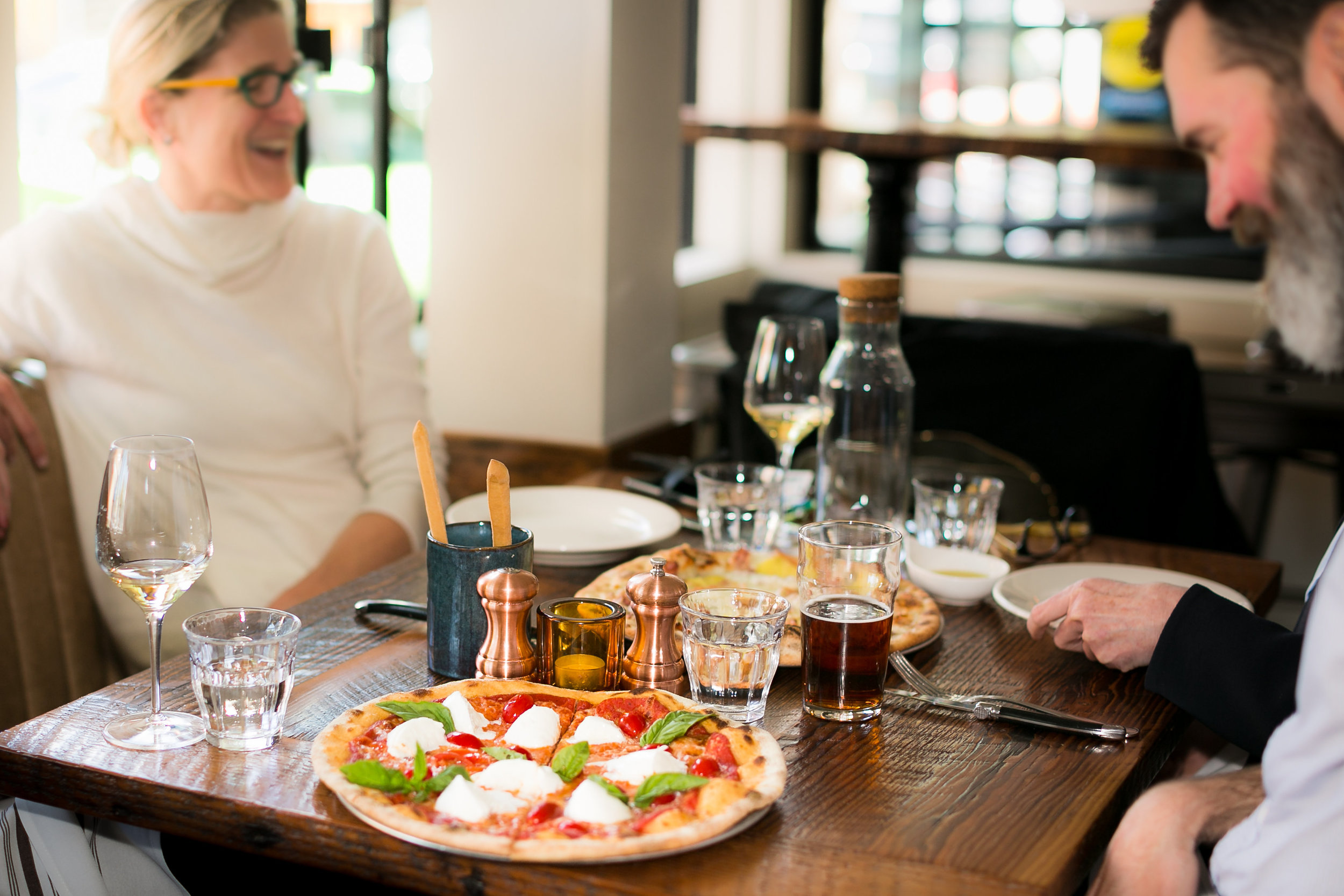 Reservations
Sorry, we do not take reservations